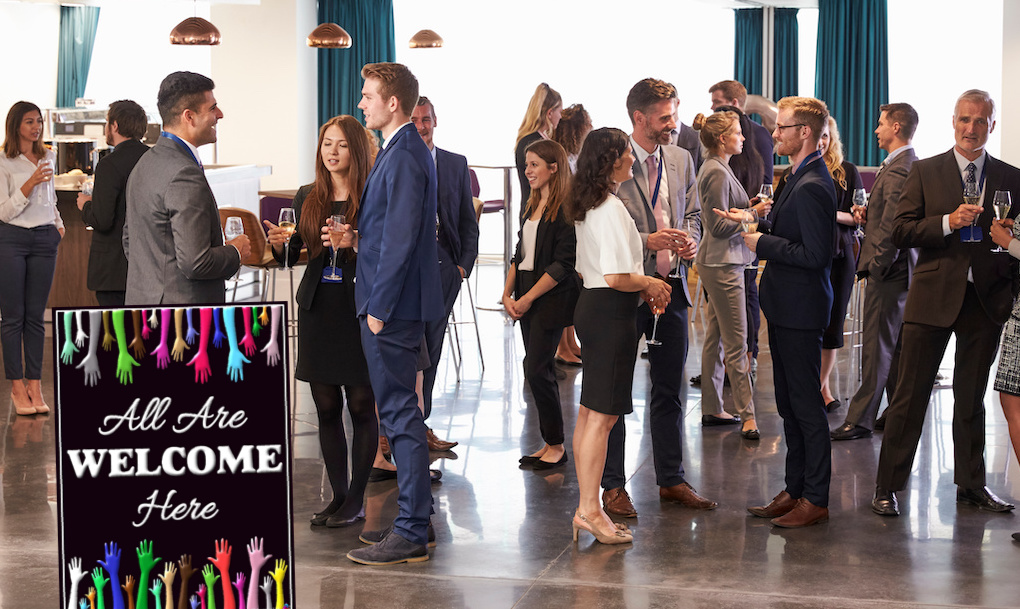 "We put a HUGE premium on diversity!" exclaimed Chaz Wertheimer, organizer of the weekly Magic City Movers & Shakers networking function in Wynwood. The 43-year-old self-described "Best-Connected Man in Miami" had moved to South Florida just under six months prior for a "change of pace, man. You know, I need some year-round beach weather!"
"With over 150 weekly attendees, we have people from all over!" continued Wertheimer, all veneers and tech Utopianism. "We've got folks from Manhattan, Brooklyn, Queens, Staten Island, and—get this—even a chick from the Bronx! What up, Caitlyn!" he shouted at a redhead in a floral romper.
She waived back.
A quick glance around the airy foyer of Wynwood 25's newly constructed apartment complex reflected a sea of faces ranging from recently tanned to recently sunburnt.
Asked about the obvious lack of native Miamian representation, Wertheimer seemed perplexed.
"What do you mean?" he asked, genuinely concerned. "We've got people from Wynwood, Brickell, Edgewater, and Midtown. That covers all the bases, right?"
I wound through clutches of Northeasterners and Californians alternatively discussing AI, blockchain, summer homes, and wild little hand pies they recently discovered called "empanadas."
"I matched with this guy on EliteSingles who said he was raised in Westchester," began a lithe brunette in an open-back dress.
"Oh, God!" replied her companion, plastered head to toe in Hugo Boss. "Please tell me not Yonkers!"
"Way worse!" she answered. "He said there's another Westchester somewhere west of the Metrorail."
"There's a 'west of the MetroRail??'" spat her friend, aghast.
"Apparently!" laughed the woman. "But he clearly doesn't meet my social expectations, so I cut him off before we ever met up."
When pressed if there were any regular Latino (70% Miami Dade County's population) or Black (17%) attendees at his functions, Wertheimer's aspect grew serious.
"Absolutely!" he responded. "We've got Georgio, who's Ecuadorian, and Nicholas, who's half Black!"
He pulled two men in blazers away from their conversations.
"I'm Greek," corrected Georgio, gripping a Red Bull vodka.
"I'm also Greek," added Nicholas.
Wertheimer grinned sheepishly and excused himself to deliver the opening remarks. He made his way to a raised platform, grabbed a mic, and tapped it to get the audience's attention.
"Hello beautiful people!" he cried.
The crowd roared in response. A phalanx of raised pale hands bristled with White Claws and Rolexes.
"Hell yeah!" rejoined Wertheimer, thoroughly energized. "I won't bore you with a long speech. I just wanna let you know that I love seeing such a badass group of leaders ready to change this city forever! Let's! Fucking! Go!!!"
The attendees bellowed their approval, revving to refashion the Magic City in their Burberried images.
Somewhere in rapidly gentrifying Little Havana, a tear rolled down a rooster's cheek.
If you like our stories, buy our book!
'Miami Creation Myth' author Andrew Otazo has advised officials on Cuba policy, worked for the Mexican president, fired a tank, and ran with 30lbs of trash.
Check out the first free chapter of Andrew's upcoming book here.