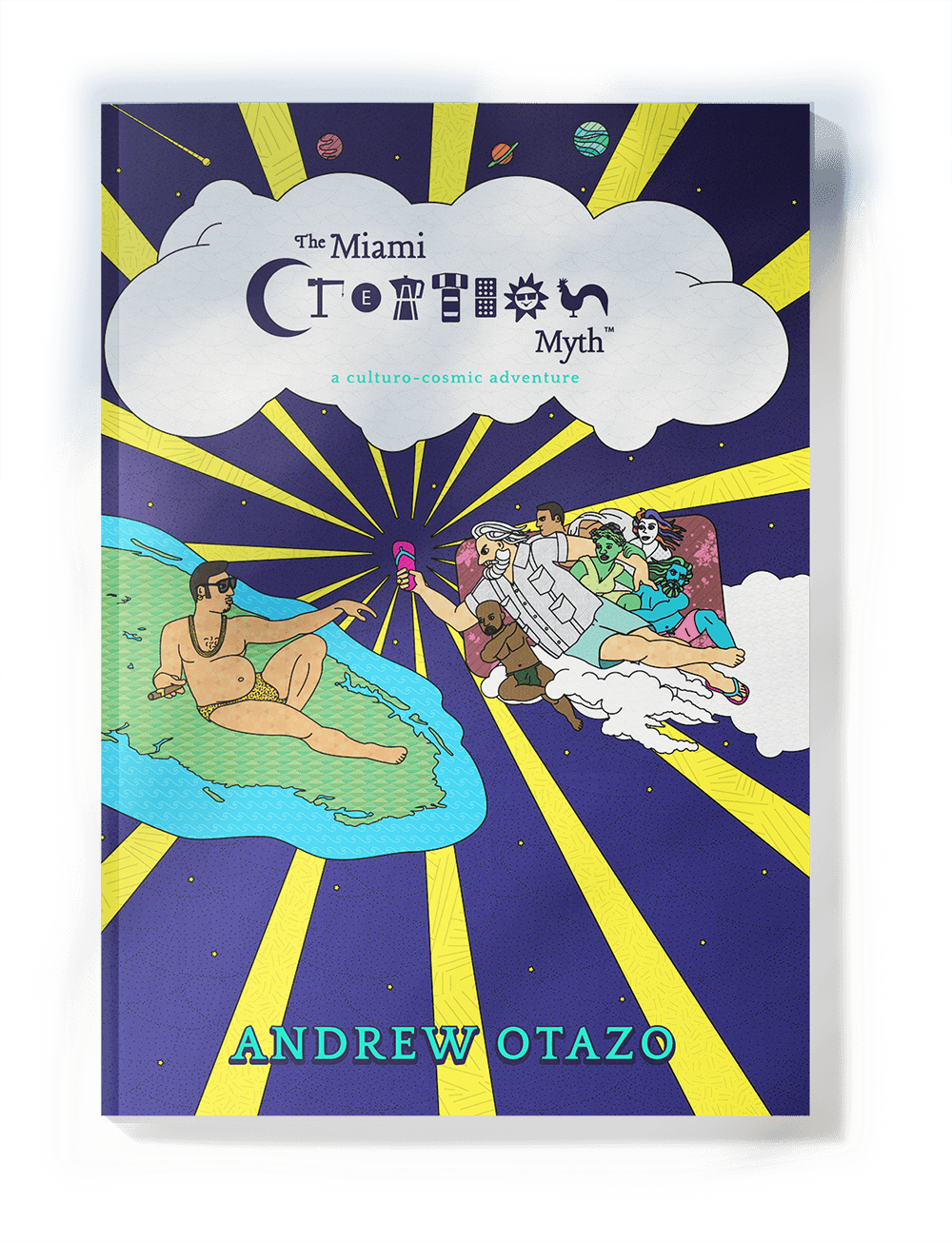 "A Seussian, unfiltered take on the fabled origins of the cultural contradiction that is Miami. Pepito meets Paul Bunyan. Hilariously poignant but biting critique of the frustration of living in present day Miami and why things are why they are."

"Every great city deserves a great foundational myth. Miami wants to be a great city but this collection of stories leaves nothing to be desired. It's hilarious, raunchy, and uplifting."
"This book is for you if you can see Miami as what we are and what we can be, and if yours is a seriously silly sense of humor. Andrew Otazo loves and knows Miami—wackiness to wisdom. He writes very well."
"It takes readers on a bilingual, psychedelic, eco-conscious odyssey."
"Out of this world… The Miami Creation Myth is filled with laughs and vivid visuals."
"While Otazo celebrates Miami with humor, he also takes on more serious issues facing our community."
Miami According to Recent Transplants Map
Ever been told "consíguete un mapa"? Well, this is the map they were talking about. Enjoy this crucial and informative map of Miami, expertly cartographed by only the most obnoxious recent transplants to the 305, printed on a museum-quality poster.

a culturo-cosmic adventure
Just as the ancient Greeks, Egyptians, and Norse had their gods, villains, and heroes, Miami now has a legendary saga based on the hyperbolic surrealism that is living in South Florida. You will be introduced to a wholly unique universe with its own, often absurd, deities and norms—much like the city from which it's inspired, and journey from the beginning of the universe, when Pachango the Creator first awoke on his divine pin pan pun, to when the cubanos and their fellow Latinics quite literally tumbled out of the waves and onto Miami's shores. Along the way, you'll learn answers to deep existential questions, such as: Where do croquetas come from? Who is the god of chisme? And why is everyone late to everything?
¡Ñoooooooo que Audiobook!