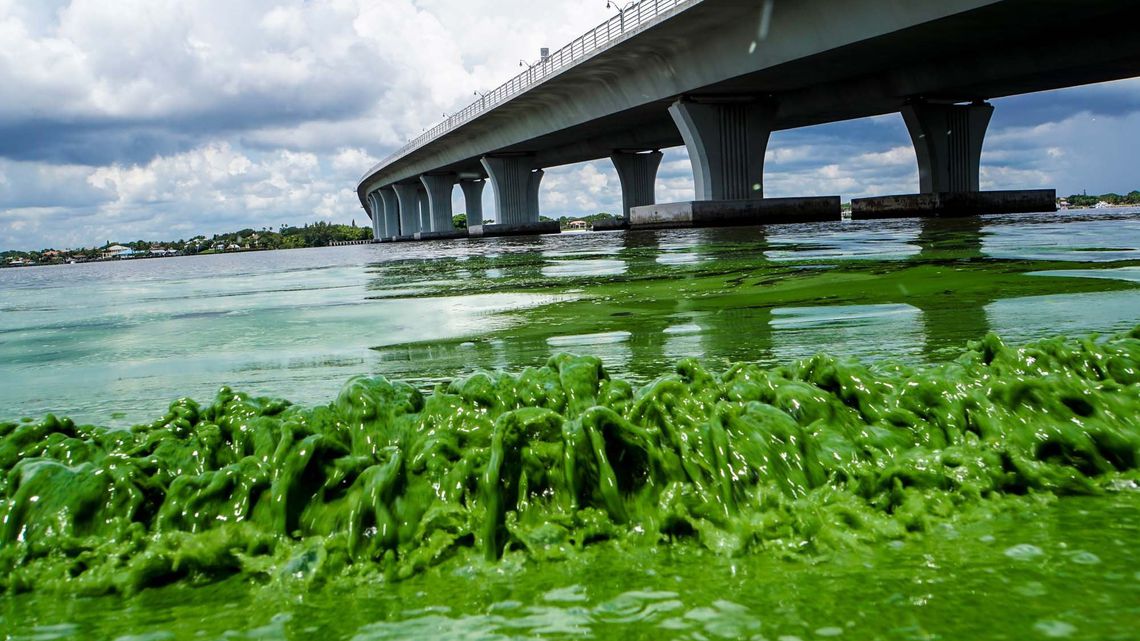 Florida Crystals CEO Alfonso Fanjul stood on Sanibel Island's Bowman Beach along the Gulf Coast in Bermuda shorts, an emerald shirt reading "Kiss Me I'm Irish," and a 3M 6000 respirator.
"Happy Saint Patty's everyone!" he yelled at a crowd as they sprinted, stumbled, and tripped past him, frantically fleeing a noxious cloud swept inshore by the wind.
"Come on guys!" he exhorted, waving a Guinness. "Everyone's Irish today!"
But the desperate beachgoers continued to run inland, hacking, vomiting, and streaming bodily fluids as they went.
The Sundial Bar's oceanside glass doors remained resolutely shut, though that did not stop the stench of putrid fish from seeping in. Fanjul dropped into an empty stool.
"I effing love Saint Pat's!" he exclaimed at the bartender. "Buddy, I've been preparing for this all year!" He removed his respirator.
"Smells like shit in here," he grimaced. "Someone should take care of that."
The bartender grimaced back. "Someone should. Can I get you anything?"
"Nope!" replied Fanjul, taking a swig from his Guinness. "What's your name?"
"Price," answered the bartender tersely.
"Well Brice, let me tell you, this is my freakin' day! I work for this company called Florida Crystals and we are HUGE on Saint Patty's, HUGE!" Fanjul flourished his bottle, splattering beer across the countertop.
"Naturally, green is the color of the day, so we pump the every living crap out of Lake Okeechobee with fertilizer for months! Nonstop! Turn the entire thing green with algae. Then on the allotted day, BOOM! Open the locks, algae flows down the canals to the East Coast, West Coast, Everglades, and we turn the whole damn state bright freakin' green!"
He slammed bottle on the counter, splashing the stone-faced bartender.
"Well at least you only do it in April," said Price, wiping stout from his forehead.
"Only in April!" Fanjul laughed so hard he nearly fell off his chair. "Son, we're doing this on Memorial Day, Independence Day, Labor Day, and the whole damn month of August! Happy Saint Patty's Day!"
If you like our stories, read the first free chapter of our book.
'Miami Creation Myth' author Andrew Otazo has advised officials on Cuba policy, worked for the Mexican president, fired a tank, and ran with 30lbs of trash.
Check out the first free chapter of Andrew's upcoming book here.